It's really hard to put on a play. Even a small show like this incurs a lot of costs, both in time, and financially. From the people who gave a little bit of input to the sponsors who gave us a bunch of money or in-kind donations, this production could never have happened without the support of those who you will find on this page. The list is ever-growing, so keep checking back.
The journey isn't over yet, so if you think you would like to be a part of this show in some way, or maybe you have the means to make a contribution, please get in touch. Click here to download our Sponsorship and Program Advertising Information Sheet, click on the 'Donate' button to the right, or send us an email to get involved, and, once again, THANK YOU, THANK YOU, THANK YOU.
This is the tip of the iceberg of people who have contributed in other ways to our production. Whether its moral support, expert knowledge, lifting heavy things or fighting of zombie assailants, this ever-growing list of people are the best:
There's so much good theatre happening out there, and it's hard to see it all. A great way to get the word out there is to support each other and cross-promote. Here are a few shows you should go see. Click the titles to see their websites.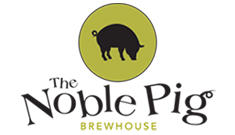 With several delicious, house made beers and a scratch kitchen that cranks out high-end pub style food, this is basically the best place to go for a night out with your friends. It's an independent, one-of-a-kind pub, with a great staff and a great connection to the community. We'll see you there. Seriously.
This show rocks, and it features our very own Dancing Monkey, Jay Clift, with a performance that shows us just how lucky we are that he's a part of our production.
This is the world premiere of a new play by Kamloops native, Alan Corbishly. This innovative show is almost completely silent and set to music. These strong physical performers take you through a surreal story about Charlie Chaplin and his character, The Tramp.